As you ask yourself questions like can you add a sump pump to a basement or what is the best sump pump for groundwater, you'll soon start to consider the cost. The cost of adding a sump pump varies depending on several factors. These factors include the sump pump installation service you choose, the type of sump pump you select, and the location of your residence. Having said that, there is data on average prices accessible.
A sump pump alone costs an average of $250, but they range anywhere from $150 to $400, and in some cases, much more. If you are wondering how much is a sewer pump, then you'll be happy to know it costs roughly the same as a sump pump. For a sump pump installation by a professional waterproofer, you'll need to fork out another $100 to $200, placing the project's total cost at $350 to $450. Please remember that if you have never installed a sump pump before, you may need to have a sump pit excavated. This might result in a cost increase of up to $750 to $1,000.
Simply put, the cost is dependent on your circumstances. It might cost you as little as $150 or as much as $1,500.
Many homeowners want to live in properties that include basements. You'll find that basements make for great spare rooms or areas for extra storage. If your home has a basement, it's certainly wise to think about placing a sump pump in this room. It's understandable to wonder why many homeowners depend on sump pumps to keep their respective homes in optimal condition. Here are three reasons why you should consider owning a sump pump.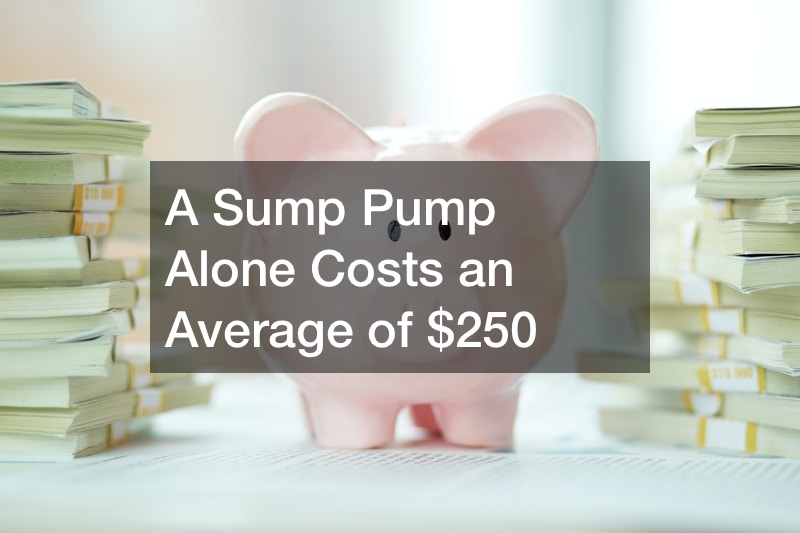 Removes Excess Water From Your Home

The main purpose of a sump pump is to remove excess water from your home. By owning this item, you won't have to worry about water getting into your property. This helps provides homeowners with peace of mind. As storms begin to enter your neighborhood, you won't have to stress over water entering your home. If water levels become too high, a sump pump sends this water away from your property.
Reduces the Likelihood of Dealing with Mold

Water damage often leaves homeowners dealing with a slew of problems. With that in mind, you might find dark spots in your home after dealing with a flood. In most cases, these dark spots are where mold is beginning to form. Unfortunately, mold causes all sorts of health problems. Making matters worse, mold is able to spread throughout your home. Therefore, it's wise to contact a sump pump installation company to help with this problem. After having a sump pump, you shouldn't have to worry about excess water causing mold to begin forming. However, you'll need to contact a local sump pump installation service for assistance with this situation.
Saves You Lots of Money and Time

If you've dealt with water damage in the past, you know how expensive this situation is to repair. In addition, removing water from your home takes a lot of work. You'll also spend lots of time throwing old and cleaning items in your home. Considering that, many homeowners want to have sump pumps in their respective homes. This allows homeowners to save money and times associated with repairing water damage.
In conclusion, it's important to understand why sump pumps are so beneficial. However, this isn't something you should think about installing on your own. Therefore, it's wise to contact a local sump pump installation service for help with this situation. In turn, a sump pump installation contractor will be able to ensure this type of project goes smoothly. Water is able to cause lots of damage, especially when it enters your home. To stop dealing with this problem, contact a local sump pump installation company.